Welcome to our Dog Grooming School, we have been training new dog groomers for over 23 years throughout Canada.
The intent of our hands-on dog grooming course is to provide you, the beginner with a guide to help "open the window" to our Pet grooming Industry.
Each student will receive one on one hands-on instruction during their 240 hour program.
After the 6 week program you should possess the basic knowledge and experience needed to be confident in the Dog Grooming Industry.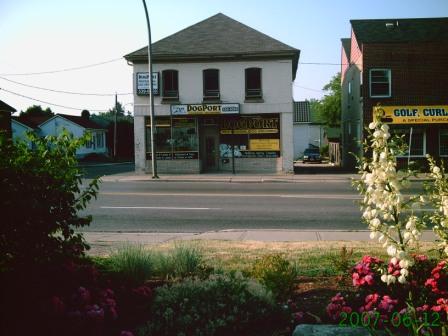 DogPort Academy is a fully functional dog grooming salon. We have a very kind clientele that allow our new students to train with their family pets; this gives our students first-hand knowledge of what a commercial grooming business is all about.
Most basic training in the Dog Grooming Industry is taught in a very short period of time, but we believe you should never stop learning by attending seminars and other advanced courses.
The Ontario Dog Groomers Association is a great place to start. (www.odga.ca)
You will learn lots of valuable information and grooming techniques while attending our Academy.
We are Registered as a Private Career College under the Private Career Colleges Act, 2005.
Location: 728 Dundas Street, Woodstock, Ontario, Canada. N4S-1E7
email: dogportacademy@gmail.com
Telephone: 519-539-6069